Itinerary: OUR 4X4 CARS
We own a fleet of 4×4 pickup car as Mazda BT50 and Ford Ranger, Turbo diesel, displacement 3.200cc, 6 automatic gear box, model 2014 – 2019. All our cars have been upgraded and equipped with basic off-road accessories.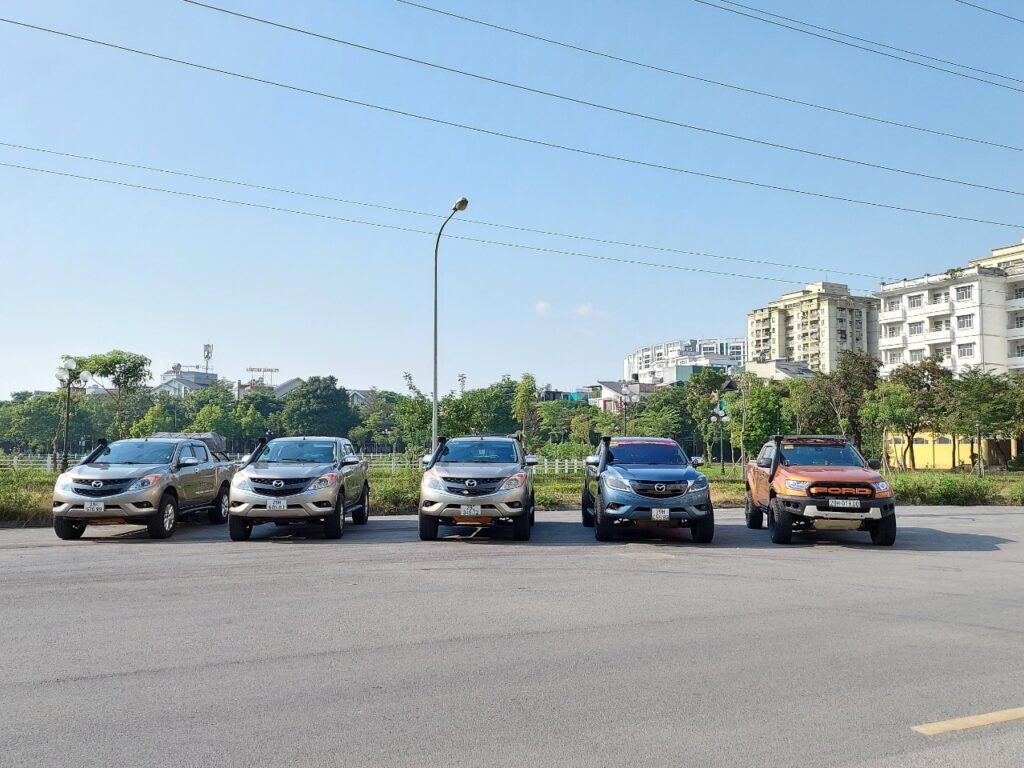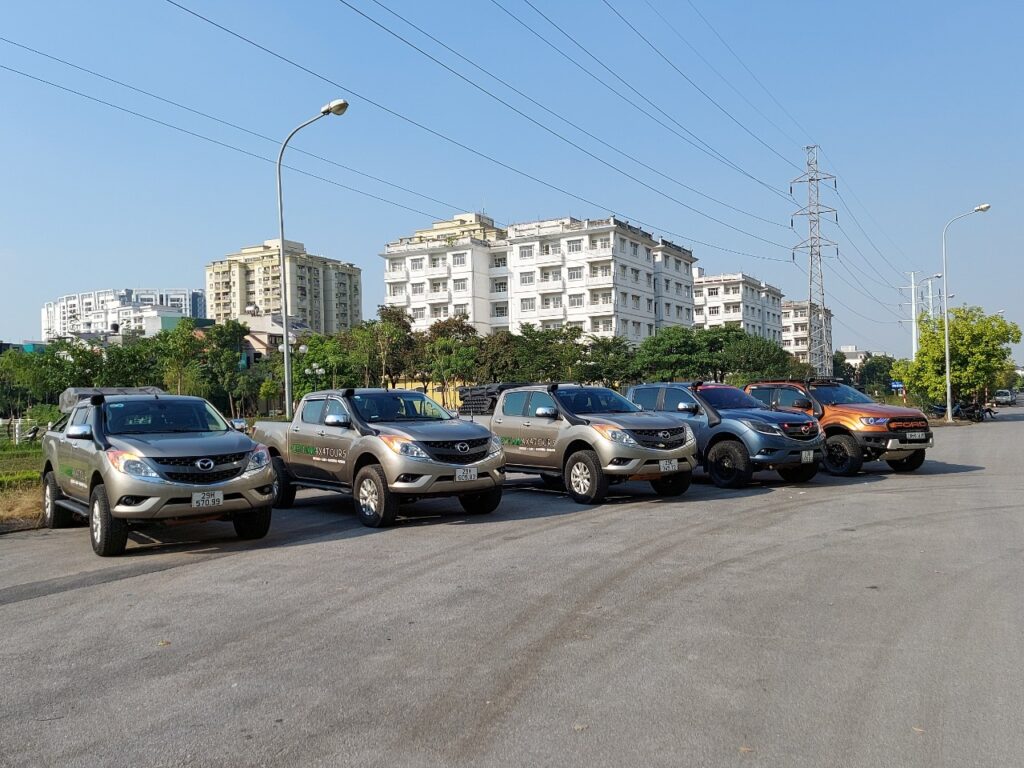 Apart from customizing package guided tours in all over Vietnam, Laos and Cambodia, We also make rental service for local Vietnamese, and Foreign Expats having a resident card in Vietnam.
Please be informed that from 01/01/2023, we have implemented an additional regulation, applied for Foreign Tourists when renting our 4WD vehicles, that we will have our person coming along with the car during the renting time (Our person will be in a separate vehicle). It is to make sure that our rental car is always in good condition and there will be no bad scenarios happening to the car on the way. Resulting from the fact that recently when the customers returned us the car after rental time, we soon received letters of penalties from the Police due to overspeed problems or more seriously, our vehicles being crashed with others on the way. You may know that driving in Vietnam is definitely different from your country, where we call it "Chaos" to show the complicatedness of the vehicles on our roads, we don't just rent out the car and let people drive with this "chaos" on the road.
The additional regulation above, is not applied for Vietnamese and Foreign Expats living in Vietnam.
We highly recommend Foreign Tourists to take the guided tours. We offer half package tours which include just the car and the guide, or the full package tours with all inclusive from A – Z. Please see the tour cost and options at: SEE THE COST AND TOUR OPTIONS
Please do not hesitate to contact us for further information.
Other posts
---